In this section you will find an annual calendar of local and foreign events in which Hobbit is working. In Argentina, Hobbit can attend your shipments for any type of event, being as Official Agent or not. Hobbit is Official in the most important events of the Annual Calendar and we work with the main local and international Organizers.
There is also a calendar of abroad Events, in which Hobbit acts as the Local Representative of the Official Agents.
This is how we can offer you a door-to-stand service with all local, international and destination services. Ask us anything you need about each event, we can help you to decide your participation and provide background information about them. We can also connect you with the Organizers for your registration and search for more information.
Your successful participation in the event you have selected, is the main part of our goal as service providers and we will do our best to make it happen.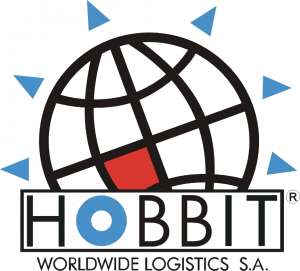 BATIMAT EXPOVIVIENDA
24 al 27 de Junio
La Rural – Buenos Aires
It is the most important Trade Show of the Construction sector With the largest exhibition area, the exhibition brings together all the components of the industry: installations, coatings and finishes, services and products for construction, structure, heavy work, equipment and applied technologies.
All items will be represented in an event that will include new product launches and solutions, trainings, talks and conferences on various topics of interest.
More than 65,000 visitors in its latest edition

2010
08-11/06/20
Argenplás 2020 is a meeting of professionals with a selected profile to provide the exhibitor with a favorable environment for doing business: Businessmen, executives, engineers, technicians and professionals related to the sector; Manufacturers, transformers and users of plasticproducts; Transformers of raw materials and People of managerial levels, technology and production, sales and marketing of the followin gsectors of the industries: Automotive and Transportation, Construction, Electrical Engineering, Electronics and Mechanics, Telecommunications, House hold Products, Reinforced Plastics, Medical and Healthcare and Packaging, amongothers. To the traditional search for novelties are added in the time thatthey run, to the industrialists and informed people who are eager to throb the encounter with the new and amazing technologies. • Organizers: CAIP: ArgentineChamber of thePlasticIndustry. • Performs: MBG & EVENTS. • Market PWI Events. • Officialcatalog and press and dissemination: Emma Fiorentino Publishing House